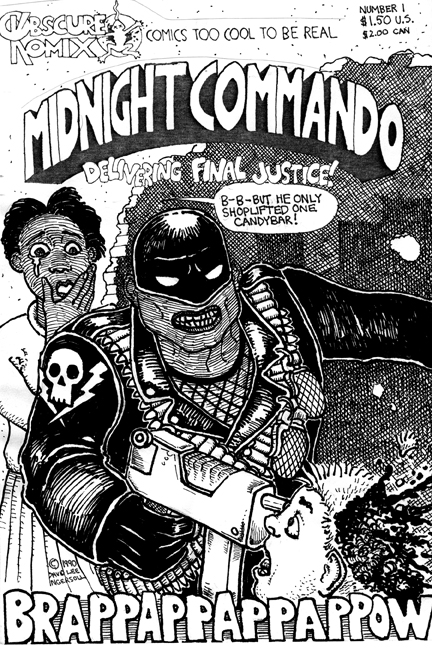 For about two years, from 1988 to 1990, I published a series of minicomics, 19 in all. I sold, traded and gave them away to friends, acquaintances, and folks all over the country. I also contributed illustrations to other minicomics and small press publications. When I left California in 1995 all of my published minis and all the minis and zines I'd collected got packed away. In 2004, when he cleaned out the old homestead, my brother mailed boxes of that material up to me here in Seattle.
Last year I finally started going through those boxes. A large part of my inspiration for doing that was to find those original 19 minicomics. I wanted to submit them to the upcoming volumes 2 and 3 of the Newave book series. I'd been namechecked in the first volume so I'd like to make a showing in one of the new volumes.
I found copies of most of the original minis. Better yet I also found the original art and the xerox layouts I used when I printed the issues at Kinkos. I also found a bunch of other art that I submitted to other publications. I'll be posting selections of that over the next few weeks.
The first batch will be a series of contributions I drew for the All Cover Comics series. There's not a lot online about the minicomic. I'm not sure how many issues it ran or who all contributed. It was published by Randy Paske and Bob Pfeffer under their High School Comics imprint. The concept behind the series was simple – each issue featured the covers of imaginary comic books. I suppose someone might have submitted serious cover illustrations but, if so, I don't remember them. I invented four series and drew five covers for each.
First up here is Midnight Commando. I didn't come up with a backstory for any of the characters. I doubt that they needed one. And the more you have to explain a joke the less funny it gets.