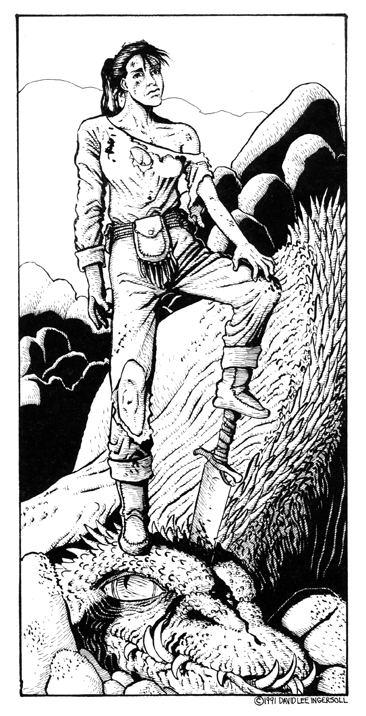 I've given away a lot of art over the years. If I didn't give it away I saved it. I've got illustrations, sketches and doodles dating back to before I was in kindergarten. I'm probably not going to post anything old. At least not more than a drawing or two. And not anytime soon. For the most part I'll be sticking to work from after 1991. I started taking figure drawing classes that year and it made a huge difference in the way I drew. It's only in recent years that I've come to appreciate work that I did prior to those classes and been willing share it online.
Over the next couple of weeks I'll be posting images from a portfolio I put together in 1993. I wanted a nice selection of art to show to publishers at comic book conventions to entice them into giving me work.
This is the oldest piece in the portfolio, done shortly after I started taking the figure drawing classes.