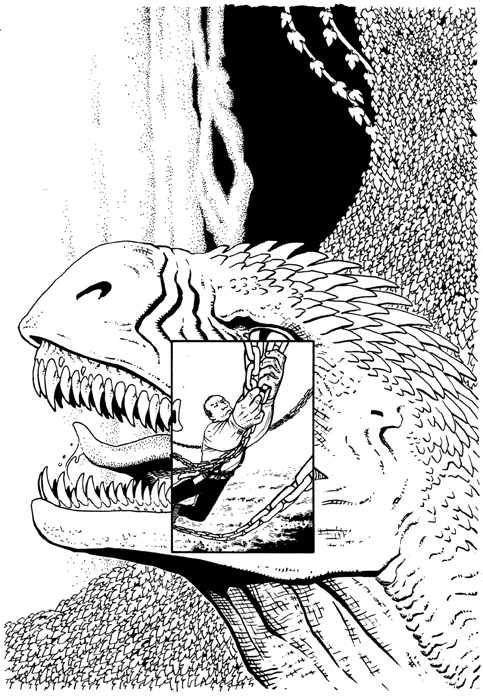 This could have been the cover illustration for the third issue of Finnegan's Brink. It's not a bad drawing. Unfortunately, neither this, nor the previous two illustrations quite worked. Not as covers anyway. The saying: "Don't judge a book by its cover", exists because we do judge books (and people – but I'm really talking about reading material here) by their outer wrappings. If that cover doesn't grab your eye you're not going to pick up the book.
The publisher knew the illustrations weren't working but wasn't sure why. A friend of his suggested that the format of the illustrations (small illustration inset within a large piece) wasn't something I felt comfortable working with. I agreed with him. The format seemed like a good idea and I was happy to see what I could do with it but I was having trouble making either of images dynamic enough to grab attention. The middle image was limited by its size and the surrounding image was limited by having another image sitting in the middle of it.
I know I could come up with something more engaging now but in 1994 I didn't have enough design experience. So we went back to the drawing board.