The New Year begins tomorrow. I find myself in the lucky position of being a full time illustrator. I'm working on a graphic novel. I've got commissions for covers and illustrations with role playing game publishers to provide variety and fill in the holes in my schedule.
2013 should be a busy one. Besides the new work I'm in the process of creating, we should also see the publication of some books that have been in the hopper for a while.
Atomic Age Cthulhu, a Call of Cthulhu scenario book with 1950s setting is coming from Chaosium. It features illustrations by me in the interiors.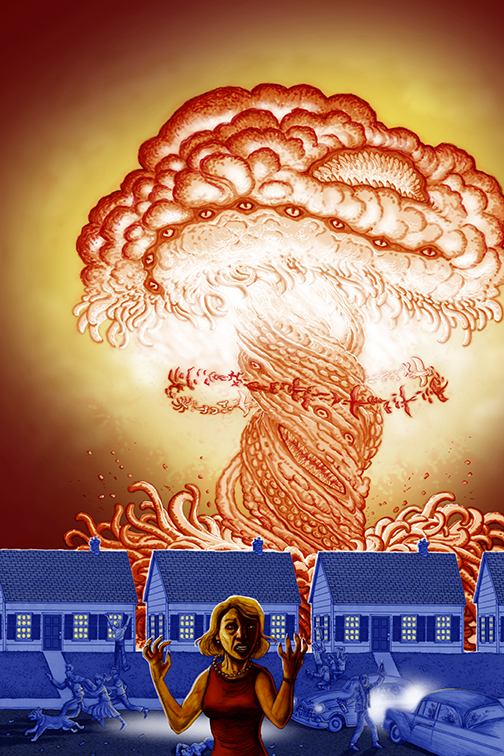 Atomic Age Cthulhu: Terrifying Tales of the Mythos Menace is a fiction anthology companion to the RPG book and should see print at the same time. I did the cover illustration.
Lost in the Lights, a modern day Mythos scenario set in Las Vegas, is due in the spring from Sixtystone Press. I did the cover and all the interior illustrations for it.
Also from Sixtystone is Ghouls, a sourcebook on … well … ghouls, for the Call of Cthulhu game. I did the cover and interior illustrations for that as well.
Tomorrow, New Years Day, I'll begin posting Daughter of Spiders: Excerpts and Images from the Journals of Briar Rose Taylor. There will be an entry a day, 365 in all. It is both a work in progress and, hopefully, a work in itself.
I welcome comments and questions. May your year be a good one!
Onward to 2013!