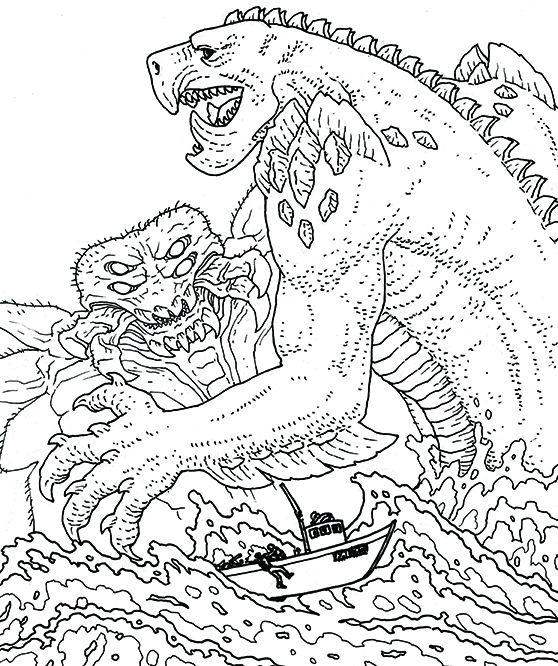 Godzilla. Gamera. King Kong. Gorgo. Konga. Reptilicus. Daikazu. What do these monsters all have in common?
Each of them has headlined their own comic book series.
Only one, Daikazu, is an original comic book creation. The other monsters all starred in movies first. Daikazu starred in 11 black and white comics (eight of Daikazu, the regular series; three of Daikazu vs. Gugoron, a miniseries) published from 1987 to 1991. It was a fun book – written, drawn and published by Mike Wolfer. It was a fun book. I wish it had had a longer run. After suspending Daikazu Wolfer has had a long career doing adult oriented horror comics.
Daikazu is the monster on the right. The monster in the background is unnamed and only makes an appearance in this illustration.