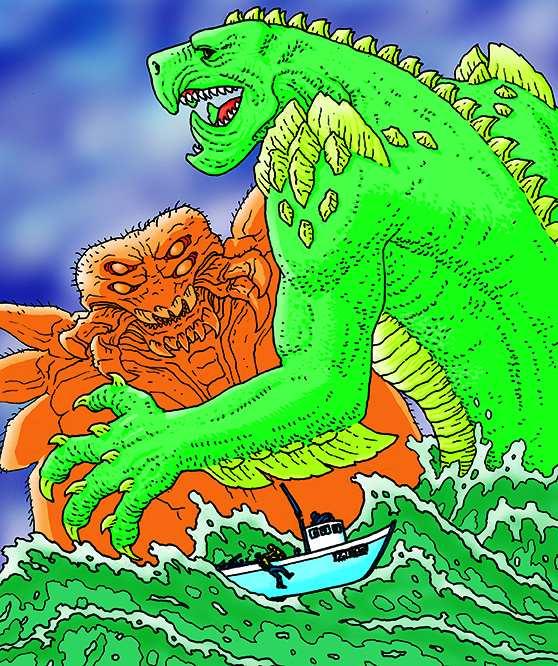 This one ended up with much brighter colors than I'd planned. I've colored all my previous illustrations in RGB mode in Photoshop. RGB is the format used for online images. This illustration was done in CMYK mode. CMYK is the format used for print. The colors didn't look this bright when I was working on them. They're only showing up like this now that I've posted the image online.
Or maybe I'm seeing things.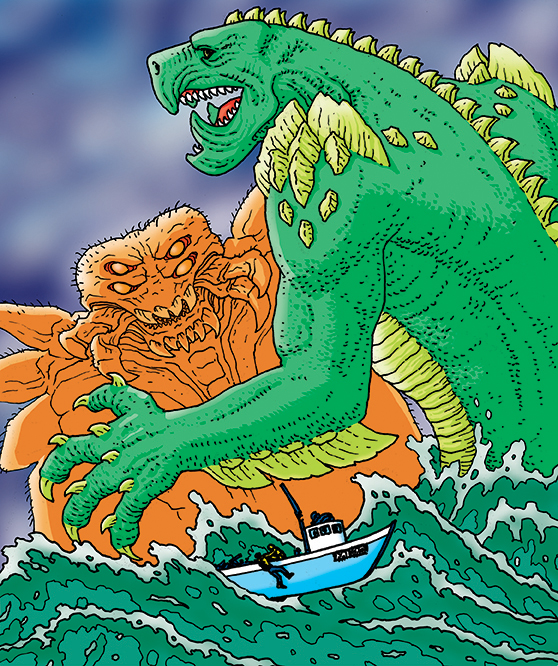 Nope. Above is an RGB version.
Apparently I have much to learn. Which is why I'm doing these things.