In 1990 I drew four images for the covers of a zine that never got published. This is one of them.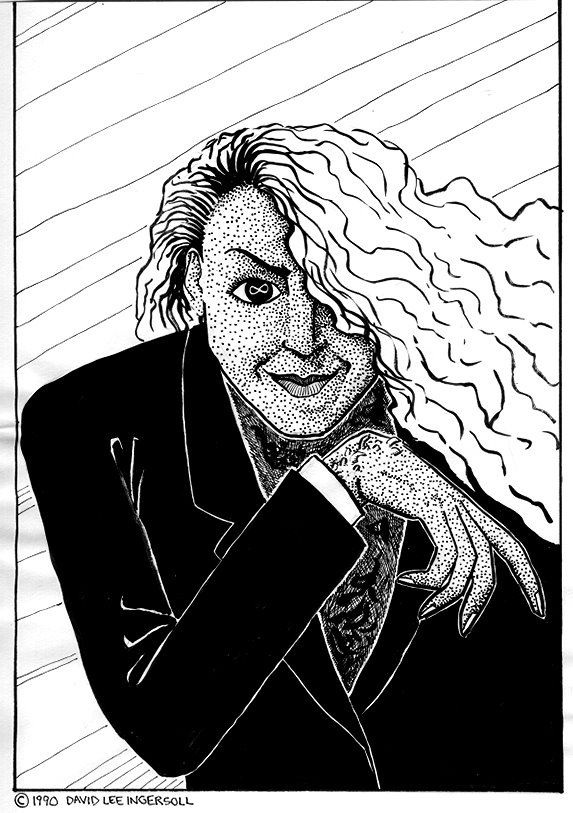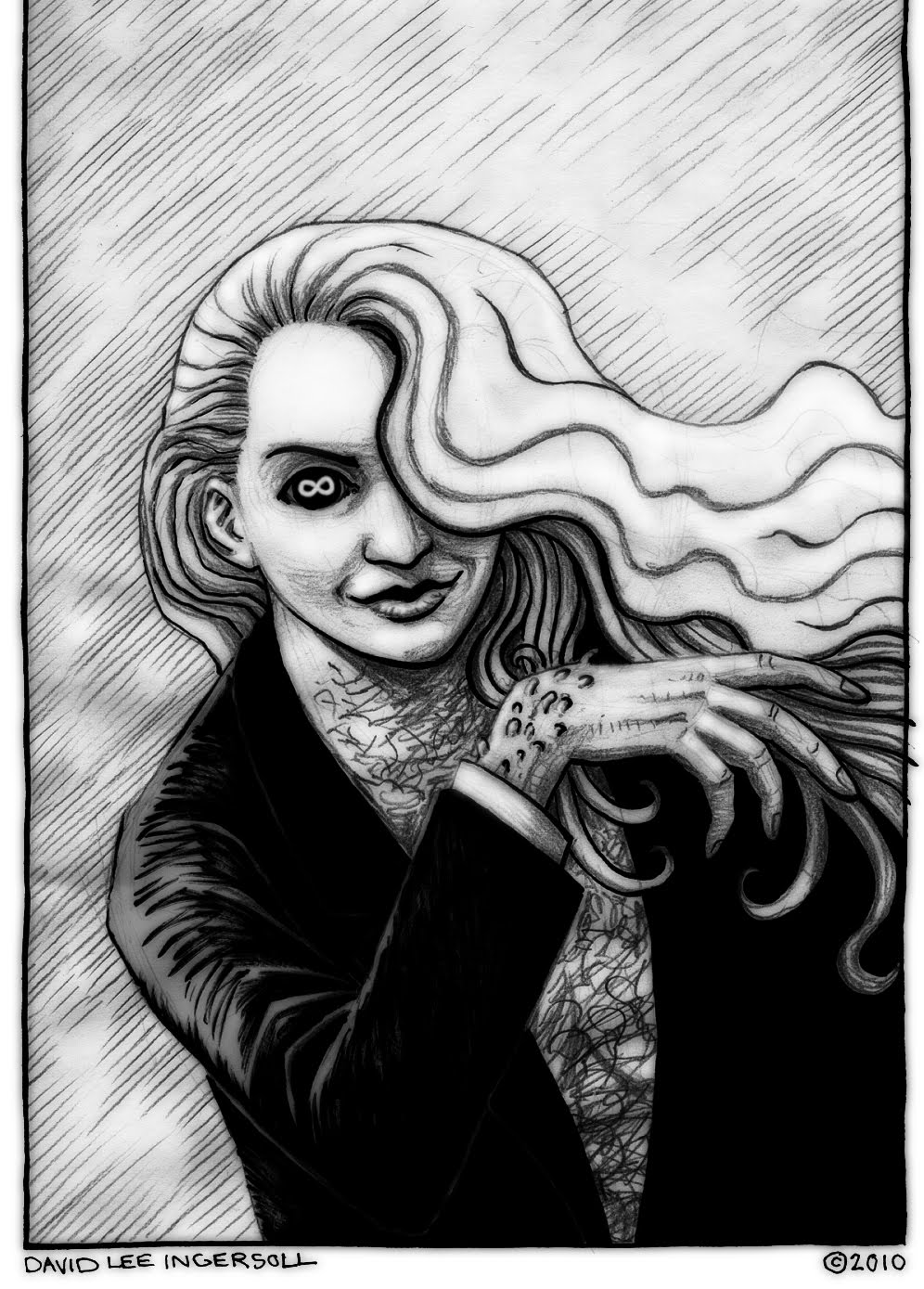 In 2010 I scanned the first image and posted it online. At the time I decided that it would be fun to redraw the image in my contemporary style. When I posted the second version I (half jokingly) suggested that I should redraw the image every five years.
It's 2016 and I've done a redraw. Only a year late. This one is intended to be colored so the shading is more minimal than the previous versions.