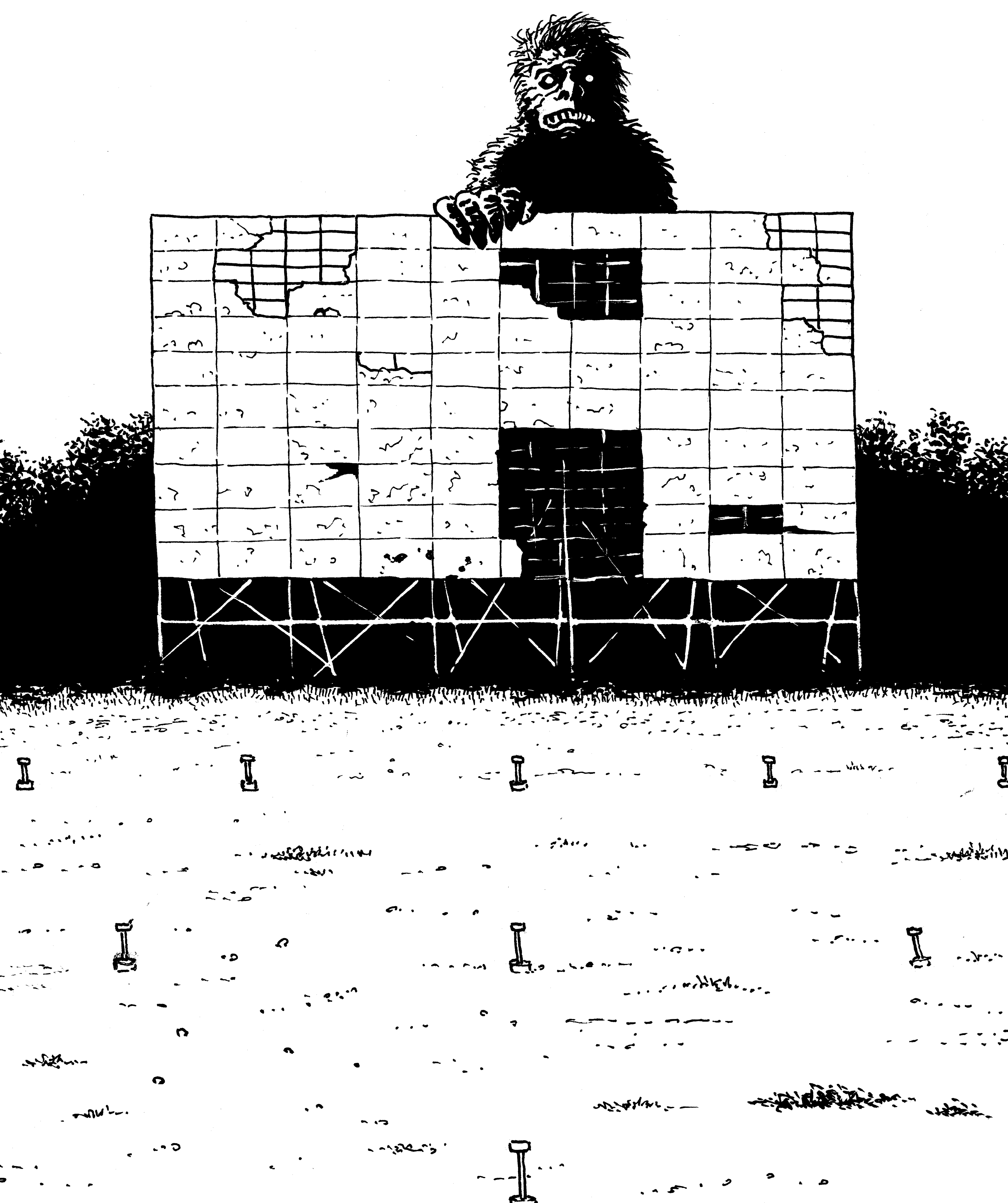 And we're back to our regular schedule – a black and white illustration posting on Sunday with a color version posting the following Wednesday.
This one is a more refined version of an image I did for the Drawloween/Inktober challenge last year. The prompt for that image was "Drive-In Creature Feature".
I don't have any real nostalgia for drive-ins. They weren't a significant part of either my childhood or my adolescence. If I had a choice I'd have rather seen a film in a theatre building rather than a drive-in. I know people often used the drive-in for activities other than watching movies but I've got a one track mind. I go to the movies to watch the movie. I only remember going once, to see a double bill of Godzilla vs. Megalon and Sinbad and the Eye of the Tiger. I'm sure that I have more than that but none of the films have stuck in my memory.
I do have sympathy for ghosts and creatures who have outlasted their original era. Most of us become the latter and, eventually, all of us become the former.