I've given away a lot of my drawings over the years. Friends will kid me that they are hanging onto them until I become rich and famous. Then they can cash out. Silly people. I'm pretty sure I was never on a path to fame, much less fortune.
Recently one of my more sensible friends sent me photos of some of my drawings from back in the day – the "day" being some thirty years back – sometime in Eighties, a time of big shoulder pads and nuclear holocaust. She said that she was reducing her possessions in advance of a move and some of the drawings were going to get reduced along with the rest of the stuff.
I'm fine with that.
The work I did before the Nineties has life and energy but a poor awareness of anatomy. I thought it would be fun to do new versions of some of the characters in those old drawings.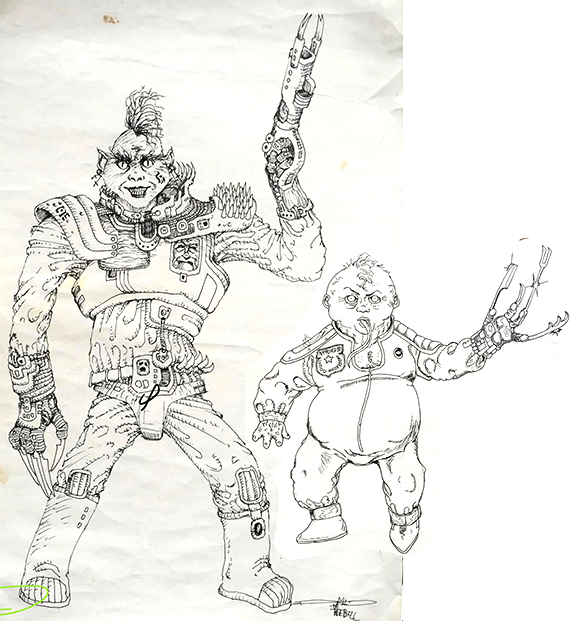 I thought the two fellows above looked like they'd be good traveling companions so I worked up an illustration that featured them both.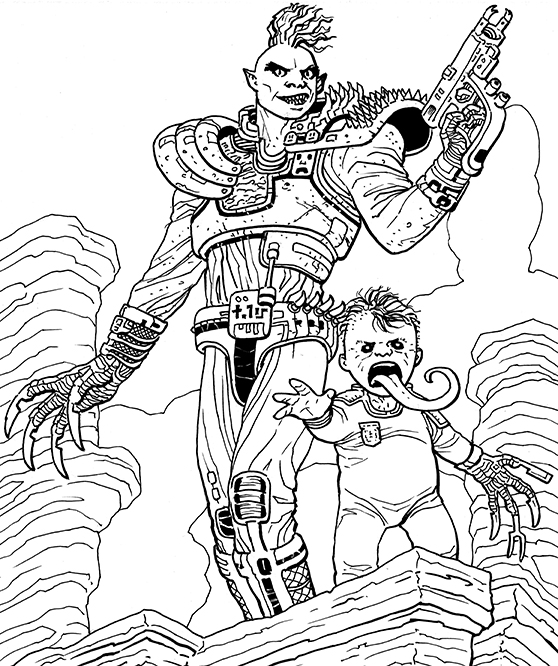 I just noticed that the big mutant is lacking the earrings I gave his original. Aw well, I haven't worn my earrings in years either.