I haven't had a chance to finish any new illustrations for this site. I've been working on a cover for Tails of Valor, a collection of scenarios for the Cathulhu version of the Call of Cthulhu RPG to be published by Golden Goblin Press. There are three scenarios in the book: one set in Ancient Egypt during the time of the Pharaohs, one set in 15th century France during witch hysteria and one set in Rome at the time of Caligula. The editor asked me to create a cover that featured images from all three adventures.
Aaargh.
Multiple image covers are tricky. You've got to balance the images and colors so that the results are pleasing rather than just chaotic. I started by sketching an image for each scenario by itself. I figured that once I knew which basic image I would illustrate I could then figure out how to combine them in a way that looked good.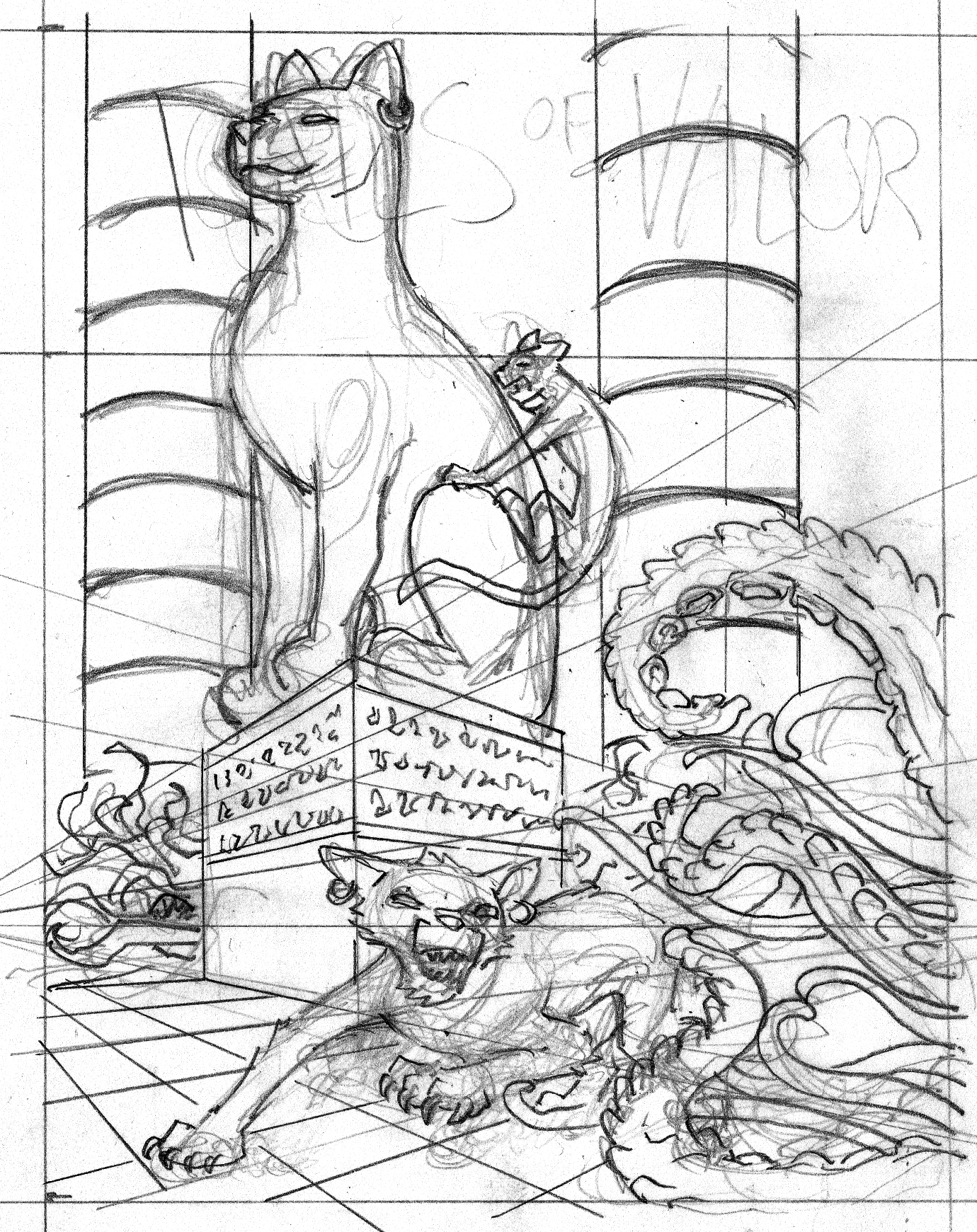 The Egypt image.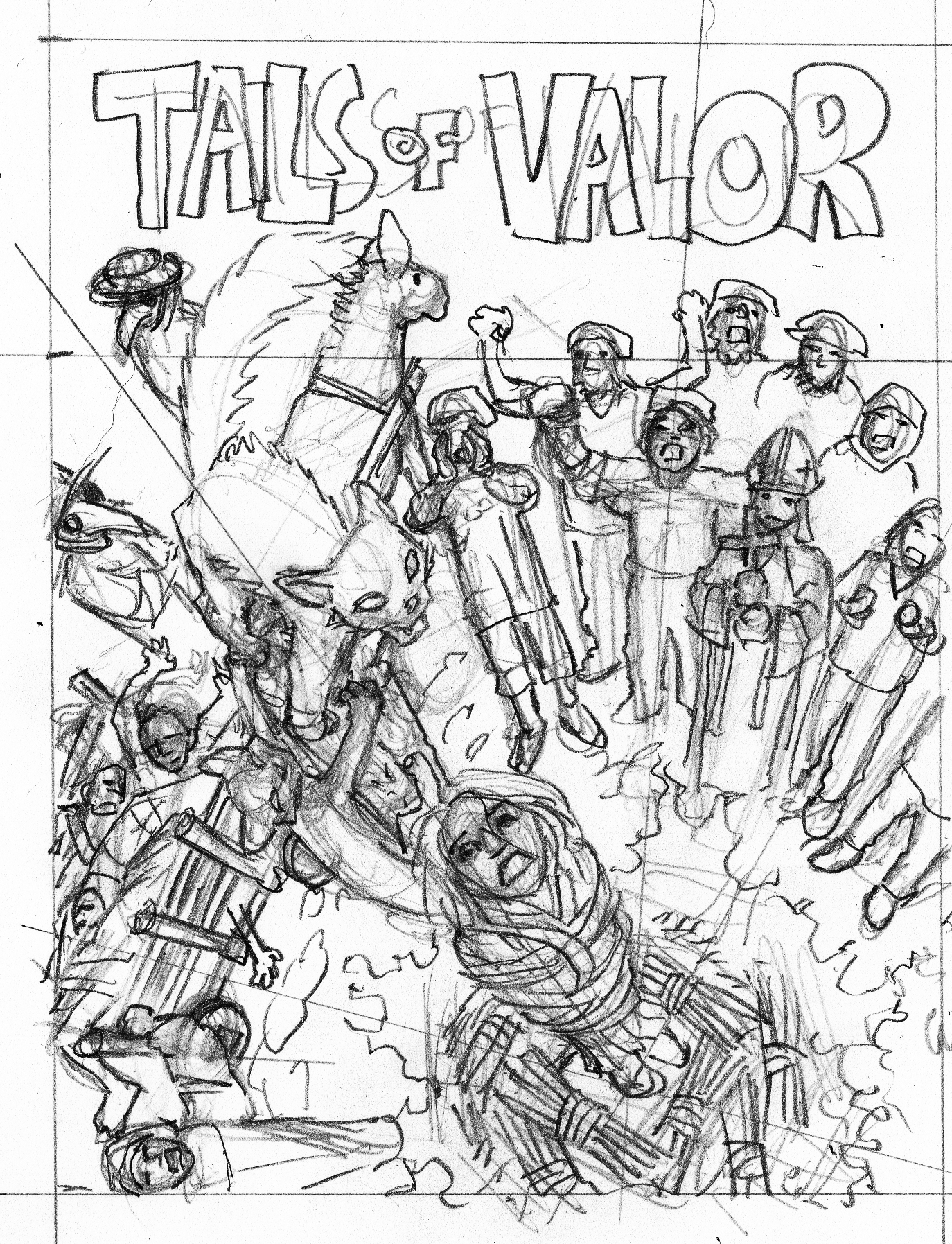 The France image.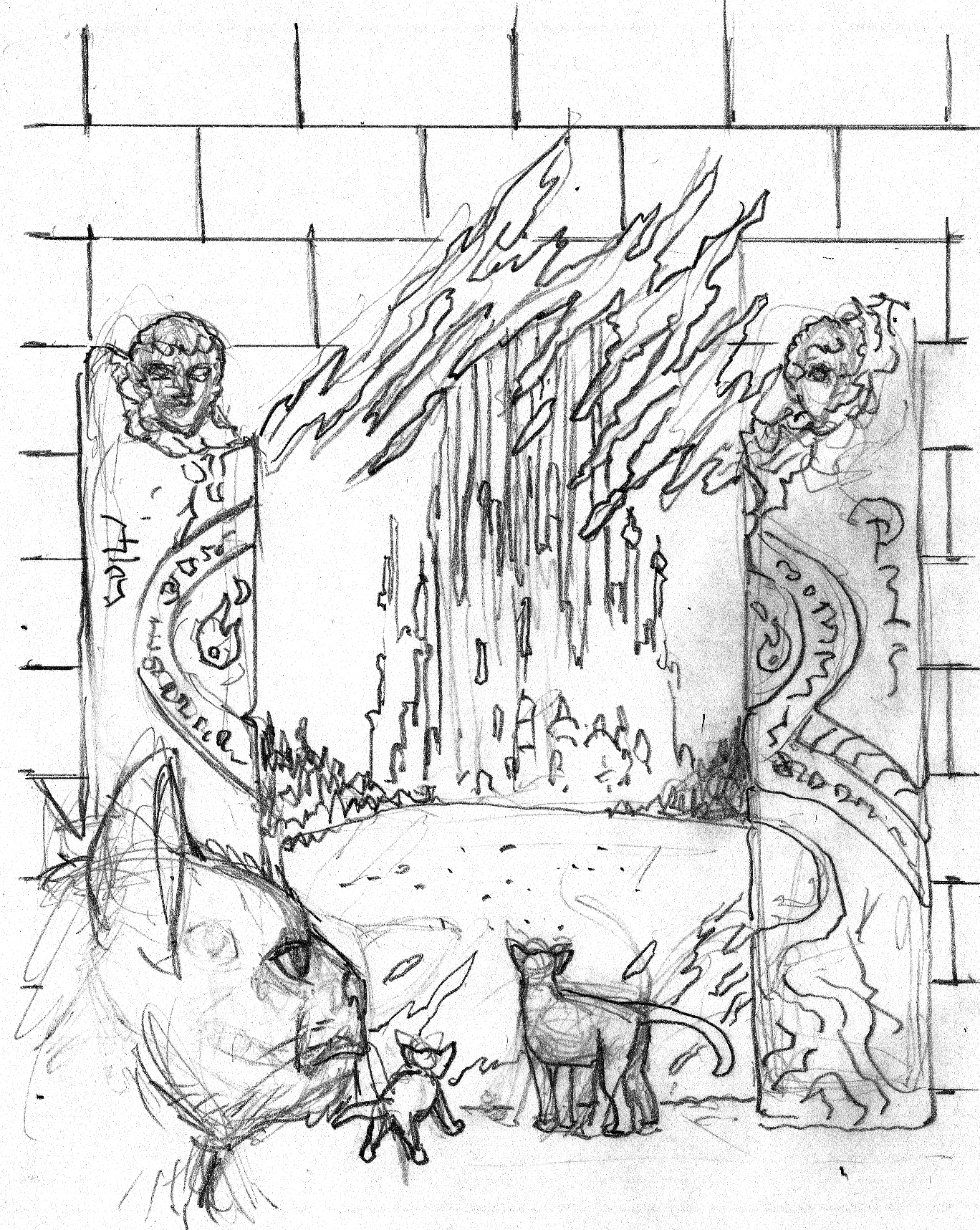 The Rome image.
Come back Wednesday for a process post of the cover from pencils to final colors.