The days are growing short and the holidays are approaching. I hope that you have good times ahead of you and good friends with whom to share those times!
Back in June, I set up a shop at Etsy.com to sell original art greeting cards. That is, the cards are original, one of a kind cartoon drawings. The shop currently goes by the name Mighty Kitten Designs. I created the first cards with India ink and colored pencil.
After producing about a dozen cards via that method I switched over to using art markers for color. I love working with pencil but the markers produced more vibrant colors. I'm a fan of vibrant (some would say garish, perhaps even lurid) color.
The name for the shop may change. I like the Mighty Kitten Designs name but it's been pointed out to me that anyone searching for art by me at Etsy is going to have a hard time finding it unless they already know to look under Mighty Kitten. Etsy's search engines aren't very sophisticated. I can find the shop via google but that's a more roundabout way of getting there than it should be.
The shop is a long term project. Having a shop encourages me to create new cartoons on a regular basis. I'm building a library of images that I can use for printing different sets of cards. By this time next year I hope to be able to offer low cost printed cards in addition to the original art ones.
This year I did two series of Halloween themed cards. The first were five designs that featured takes on the Universal Monsters (Dracula, Frankenstein's Monster, the Mummy, the Wolf Man and the Creature) as bunnies. I especially liked how the Mummy and Creature illustrations turned out.
The second series featured monsters from Eighties horror films (Michael Myers, Jason Voorhees, Freddy Krueger, Pinhead and Leatherface), also depicted as bunnies. The versions of Jason and Leatherface got the most compliments from viewers.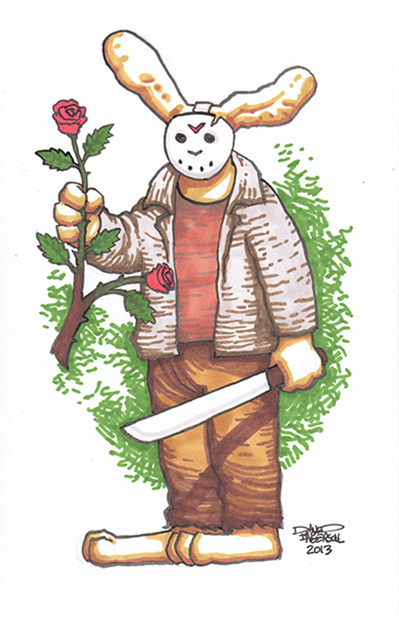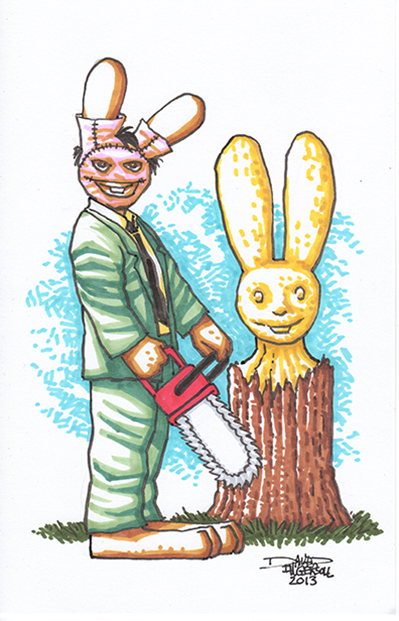 As an unexpected bonus of having the shop, I've also gotten quite a few commissions from folks who wanted something different than what I had immediately available. I've done portraits of peoples kids and cousins, friends and cats and dogs and a few wilder things –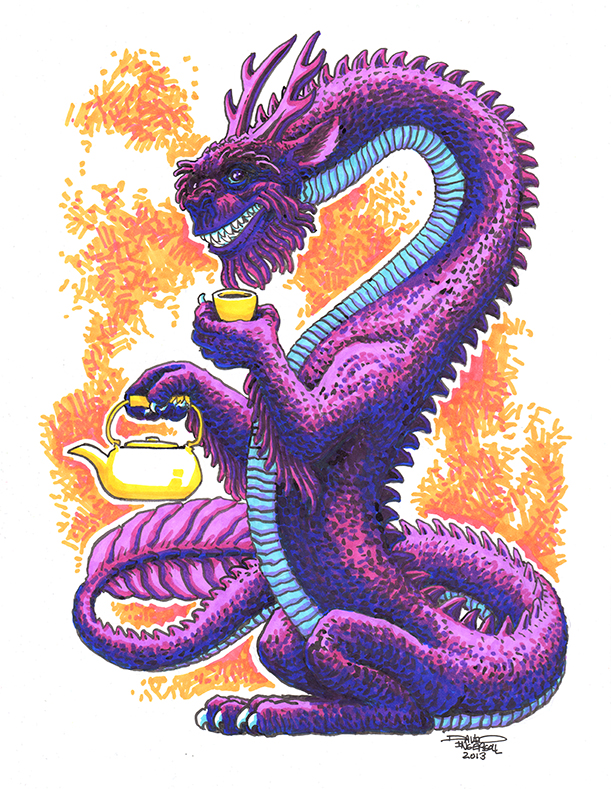 I try to add new card designs every week so feel free to stop by Mighty Kitten Designs on a regular basis.
Have a happy Thanksgiving!