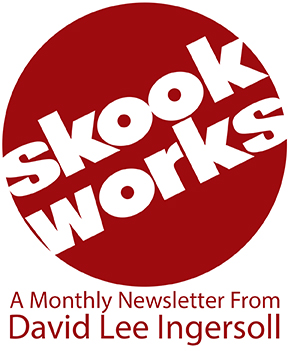 On August 12th, 2013, I started working for the United States Postal Service. I sort of wandered sideways into the job. While I had been bringing in an income as a freelance artist for the previous year, it was inconsistent and unpredictable, so I'd made it a practice to apply for "real" jobs on a regular basis. I have family responsibilities that I'm more comfortable managing if I know what my income will be. Out of all the places that I applied, the Post Office is the only one that responded. I took their first online test and apparently passed. I took a written test that I didn't think I did too well on. I was late for the job interview. At each stage I kept expecting the process to end but, no, I ended up being hired and taking the oath of a federal employee.
It's been five months now and I'm not bad at the job. I make the expected times on routes that I've done more than once. My body has gotten used to the constant movement. I've lost all the weight I picked up over the last decade.
The trick now is arrange the rest of my schedule so that I get artwork done. I'm still figuring out how to manage that. I worked sixteen days without a break in the time before Christmas. I was told by old timers that the work load dropped significantly after the holidays. So far that hasn't happened. Someone decided that now was a good time to rearrange all the routes and expand them. That's meant that even the veteran carriers are having to learn new routes. It's been pouring rain and carriers are calling in sick. I worked six days in a row last week.
I know I'll get things worked out eventually. Last year's freelance schedule was the anomaly for me. I've done art and worked a regular job most of my life. I've begun to grab time again in the mornings and evenings again. It's not as much as I'd like but it's a start.
While I get back in the swing I'll be re-presenting some of my classic comics. Hopefully they'll be new to y'all. This month's entry is the first episode of the Zazkwotch series, first published in August, 1998. I did these silent comics as my contribution to the free GLYPH comics newspaper that was distributed in Seattle, Washington. I wanted to do a comic with a local flavor. Sasquatch sightings are heaviest in the Pacific Northwest so I decided to do a comic about the critter.
Enjoy!