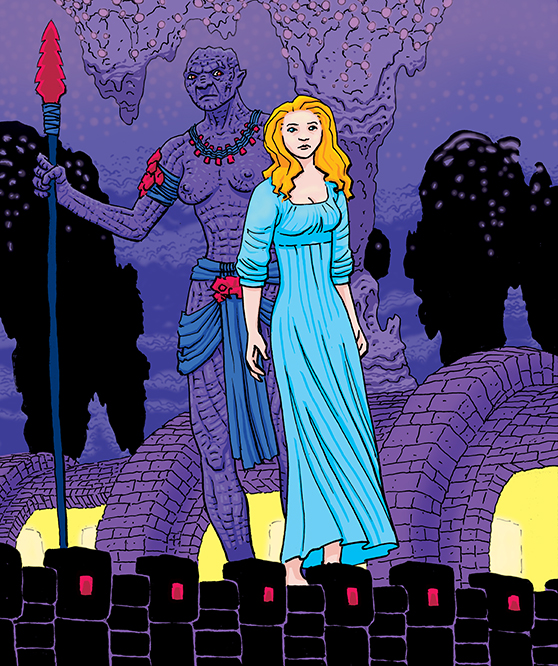 The woman standing behind Nurri Kala is a Silurian. In the pulp serial, Morgo the Mighty, the Silurians are described as scaled men not man-like lizards or lizard-like men so I've assumed that they are a type of human and therefore mammals.
This illustration is the last piece from the batch I sketched up in late 2015. Every sketch from that batch (along with a number of others that I sketched up during 2016) has now been inked and colored. I think some of them turned out really well. I learned something even from the ones that I was … less than satisfied with. There are more illustrations coming. I'm continuing the black and white to color project until the end of this year.
I'm hoping to have a themed illustration project ready for 2018 but, at the moment, I can't promise that I will succeed. One day at time.