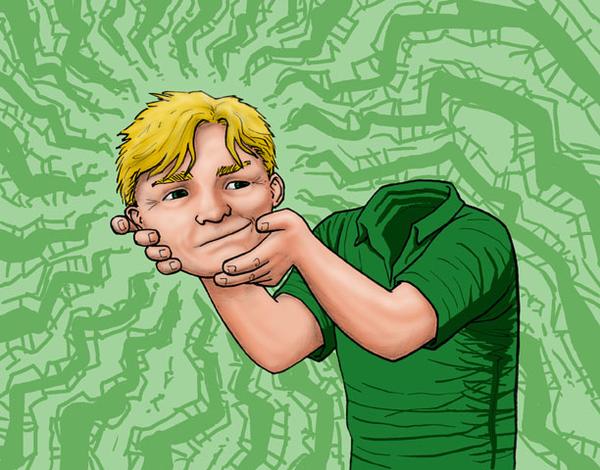 This is where I'm supposed to write something about myself, isn't it? Besides the blog posts that go back to 2003 I mean. Something simple and encapsulating.
Hmmm.
I'm an artist, illustrator, cartoonist, writer and designer. I'm not a bad cook but I don't hire myself out for that. I've been drawing since I could hold a pencil but I leave that early work out of my portfolio. Examples of my work can be found in the Gallery sections as well as in the blog entries.
I've created comics, graphic novels, storyboards, editorial illustrations, gag cartoons, book covers, maps, logos, magazine layouts, Powerpoint presentations, and much more.
If you're looking for an artist with whom to collaborate, please use the contact form on the right to get in touch. If I don't think I'd be a fit for your project I'm happy to put you in contact with someone who might work better for you.
My print credits include:
How Not to Avoid Jet Lag (cover and interior illustrations)
Alternate Hilarities (interior illustration)
High Ground (cover illustration)
Carcosa Tenement Blues (interior illustration)
Treasury of Mini Comics (volume 1) (minicomic reprint)
Atomic Age Cthulhu: Terrifying Tales of Mythos Menace (cover illustration)
Atomic Age Cthuhlu: Mythos Horror in the 1950s (interior illustrations)
Oz Squad: March of the Tin Soldiers (cover & interior illustrations)
Conspiracy Rules! (cover & interior illustrations)
Acute Care (cover & interior illustrations)
Detour (cover & interior illustrations)
Strange Aeons 2 (cover & interior illustrations)
Terrors From Beyond (interior illustrations)
Basic Roleplaying (interior illustrations)
The Complete Annotated Oz Squad (volumes 1 & 2) (cover & interior illustrations)
Mansions of Madness (2nd Edition) (interior illustrations)
The Spiraling Worm (cover illustration)
Secrets of Kenya (cover illustration)
Worlds of Cthulhu #1-6 (interior illustrations)
The Black Seal #1-3 (interior illustrations)
GLYPH Tabloid #1-4
Glyph Magazine #1-3
Dangerman #1
Asylum #1
Misspent Youths #1-5